Cotopaxi, Colorado: Russian Jewish Colony
---
Milstein Genealogy Page
Please note that there are errors in the information!
(If you are asked to enter password, select "Cancel")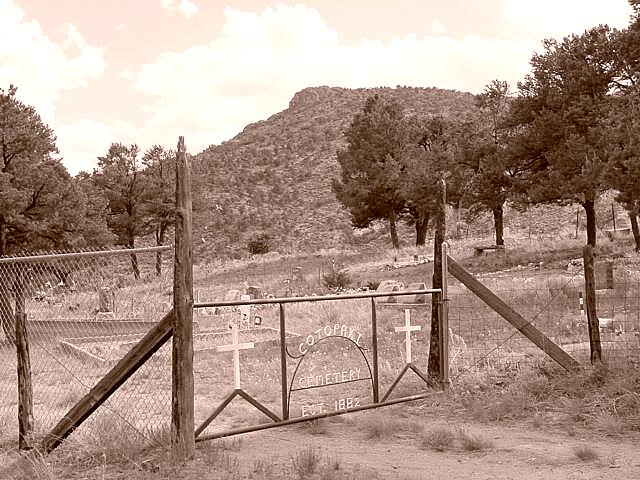 Photo: Gate at the Cotopaxi Cemetery
---
Note: The photocopy of the original family tree had missing sections. Therefore, some of the names are guesses. Many thanks to my sister Jenny for entering in all this data! She has been working on our family genealogy for thirty years or so. Please feel free to forward corrections and additions to nelson@ris.net
---
You are visitor number
to this page!
Return to Cotopaxi Colorado: Russian Jewish Colony Homepage
Copyright © 2005-2009 Nelson Moore. All Rights Reserved.